Arya Aslani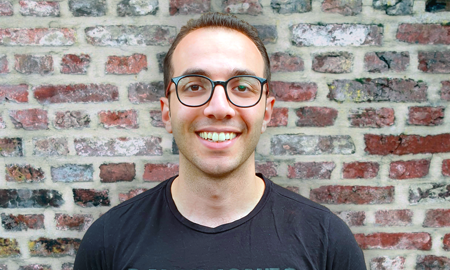 Project description
In this project, we aim to use fibre-hybrid composites to change the current manufacturing-microstructure paradigm to a microstructure-manufacturing paradigm. This change constitutes that the manufacturing of composites will be deliberately controlled to yield the targeted microstructure instead of vice versa.
More specifically, this PhD project will develop the manufacture of aligned discontinuous hybrid fibre mats. The objectives are: to fundamentally understand and optimize the alignment process; to establish the effect of commingling of different fractions of two or more discontinuous reinforcement fibres; to adapt the alignment process to yield the desired microstructure; and to understand the capabilities for the use of recycled fibre in hybrid architectures.
Education
PhD Researcher at University of Nottingham
M.Sc. in Materials Engineering at KU Leuven
Research interests
Discontinuous fiber composites, fiber alignment processes, Hybridization in composites, Pseudo-ductility in hybrid composites, Mechanical and Physical properties of polymer composites
Personal note
Apart from academic area, I am a sport fanatic! I love everything related to sports from playing, collecting sport gears, and support specific teams and players, especially in table tennis, soccer, fitness, etc.
Also, I am very interested to know more about psychology and sociology as well as politics to understand what is going on in the world.